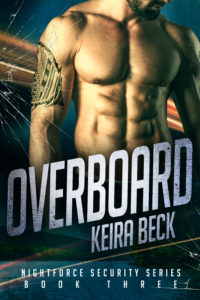 It's expected for a bride to go overboard on her wedding. It's a tragedy when the best man does.
Former Navy SEAL Declan Flynn is in Lake Erie, enjoying a weekend of relaxation before starting his new job on Monday. Then his soon-to-be boss calls and asks him to start work early. He happens to be in the right place at the right time — or the wrong place at the wrong time.
His boss's friend is attending a wedding aboard a small cruise ship on the lake, and the best man has disappeared. Foul play is suspected. The groom is accused of the murder. The working theory is he disposed of the body by throwing the corpse overboard.
Declan becomes a target almost as soon as he gets to work. Needing a local contact to make headway, he teams up with Alana, the groom's sister. Almost immediately, he finds himself attracted to her. But it's a distraction he can't afford, and he pushes her away.
Then the real killer abducts her, using her as leverage against him.
He has an idea of who has her, but he doesn't know where. With the clock ticking and Alana missing, Declan must use all his cunning and all his training to discover the real reason behind the first murder. And stop a second.
Coming September 27, 2018.
---