Welcome to my website! I'm so glad you're here. I'm Staci Troilo, but you might also know me as sci-fi author D.L. Cross.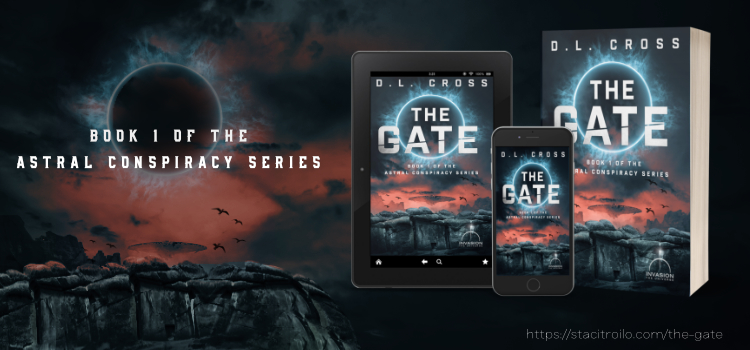 I've got a new release, The Gate, book one of the Astral Conspiracy Series, which is part of the popular Invasion Universe. You can find more information about the book here, or you can click here for purchase information.
And if you'd like to keep up with the entire universe, sign up for alerts. We're releasing one book a week, and we're giving away one of the stories to thank you for your interest.
---
If sci-fi isn't your thing and you're looking for suspense and thrillers, instead, look no further. I've got a bunch.
I've got a wide selection of sub-genres. Please take a few minutes to look around, and if you've got any questions, just let me know.
I've even got a cozy mystery and contemporary romance (both sweet and steamy). There's really something for everyone. To explore my full catalog, click on "My Work" in the menu.
---
Thanks for visiting!