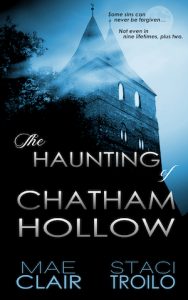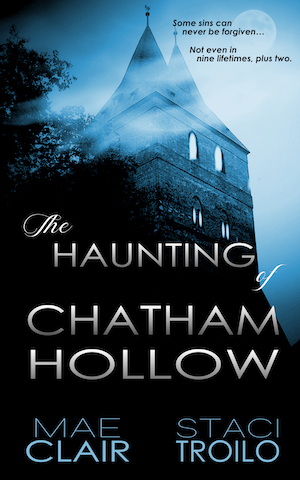 One founding father.
One deathbed curse.
A town haunted for generations.
Ward Chatham, founder of Chatham Hollow, is infamous for two things—hidden treasure and a curse upon anyone bold enough to seek it. Since his passing in 1793, no one has discovered his riches, though his legend has only grown stronger.
In 1888, charlatan Benedict Fletcher holds a séance to determine the location of Chatham's fortune. It's all a hoax so he can search for the gold, but he doesn't count on two things—Victor Rowe, a true spiritualist who sees through his ruse, and Chatham's ghost wreaking havoc on the town.
More than a century later, the citizens of the Hollow gather for the annual Founder's Day celebration. A paranormal research team intends to film a special at Chatham Manor, where the original séance will be reenacted. Reporter and skeptic Aiden Hale resents being assigned the story, but even he can't deny the sudden outbreak of strange happenings. When he sets out to discover who or what is threatening the Hollow—supernatural or not— his investigation uncovers decades-old conflicts, bitter rivalries, and ruthless murders.
This time, solving the mystery isn't about meeting his deadline. It's about not ending up dead.
Click here for purchase information.
---
Teasers: