Welcome to my website! I'm so glad you're here. 😊
I'm a lover of many different genres, so you'll see I've dabbled all across the board. If you like family drama, suspense, romance, paranormal, western, or even a little humor, I have something to offer you.
I'm about to release my first thriller trilogy, which is where my currently passions lie. Stay tuned for more details about that. (Coming soon!)
Before that, though, I have a series of clean romance novellas, the Keystone Couples Series, that I wrote a long time ago and never published. The first one, No Such Luck, released November 1. Click for purchase information.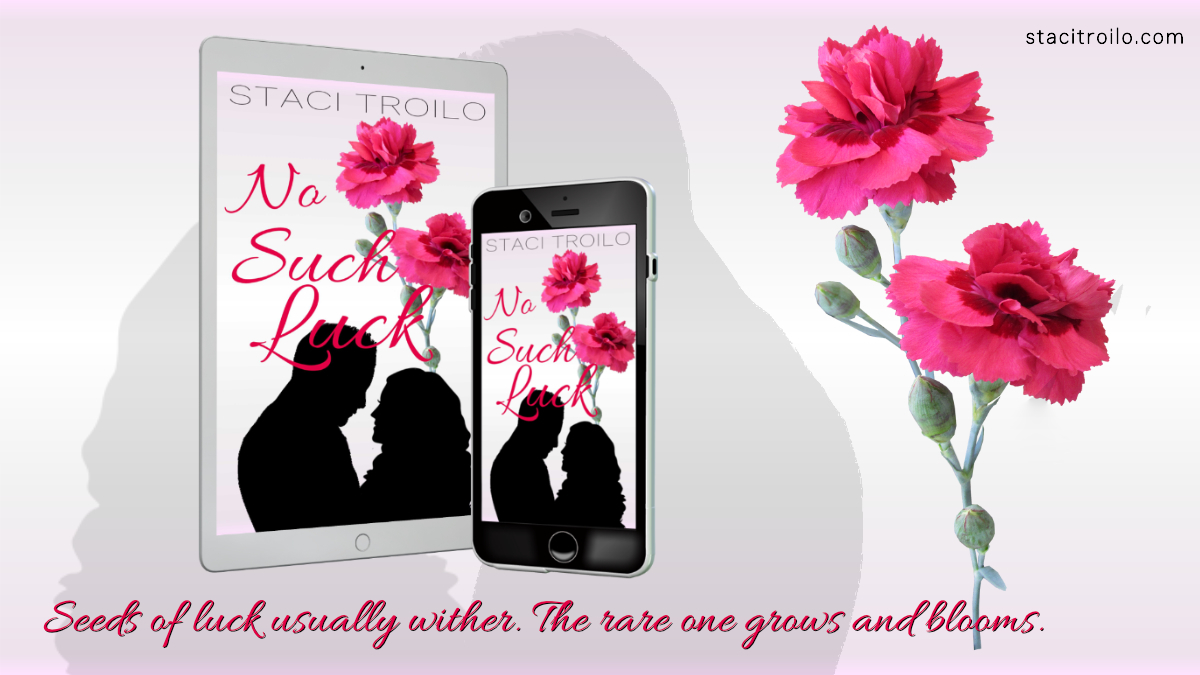 Please look around. And if you have any questions, just let me know. I'll see you inside.
---
My catalog is pretty varied. I like to say I have something for everyone. That's hyperbole, of course, but it does have broad appeal. Here's a sample:
I've got novellas, a series of vignettes, and lots more coming, too. For more details of my full catalog, click on "My Work" in the menu. To stay abreast of news, follow my blog. And for immediate purchase information, here's an interactive bookshelf containing my published titles. Just click on a book cover for purchase information.
---
Thanks for visiting! Hopefully I'll see you in the comments section of my blog.