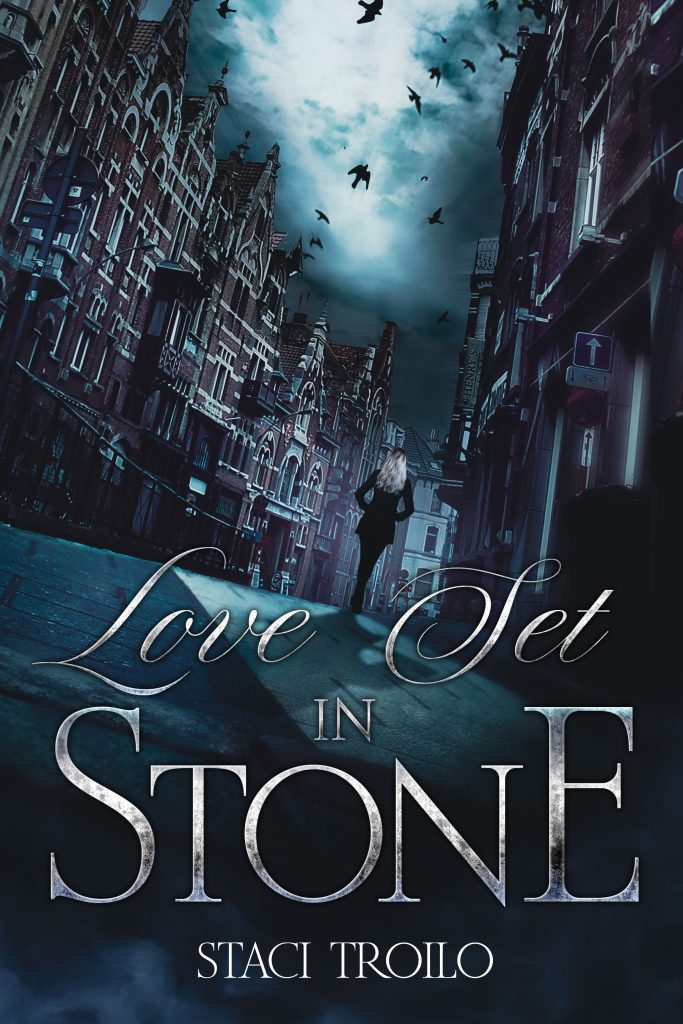 A cold stone heart breaks more easily than it beats. Than it loves.
Damien was a loyal warrior, killed in battle in 1203. Because of his true heart, he was given the option to pass on to his eternal reward or exist in another state of being as a protector… until he could resume living the life he'd been cheated of. A soldier by nature, he chose the latter. And he waited centuries—as a gargoyle—growing increasingly bitter about his choice.
Then he sees her.
Rina is a hard worker and loyal friend. But she has the worst luck. One night, after saving her best friend from a violent assault, she finds herself at the attacker's mercy. Then, out of nowhere, a savior comes and rescues her.
With only an angel to guide him, Damien must make the right choices to win Rina's heart or be forever damned as a grotesque mockery of the guardian he once was.
Click here for purchase links.
---
Teasers: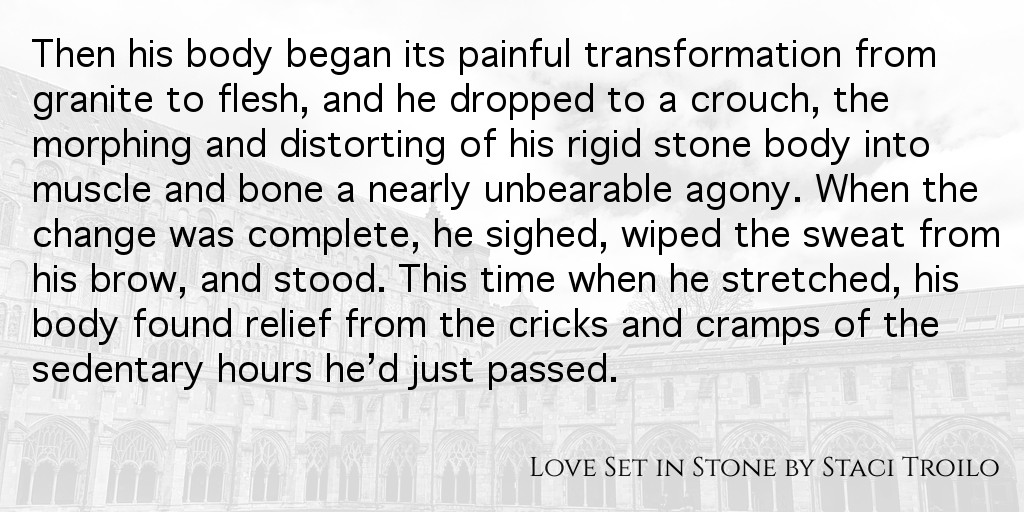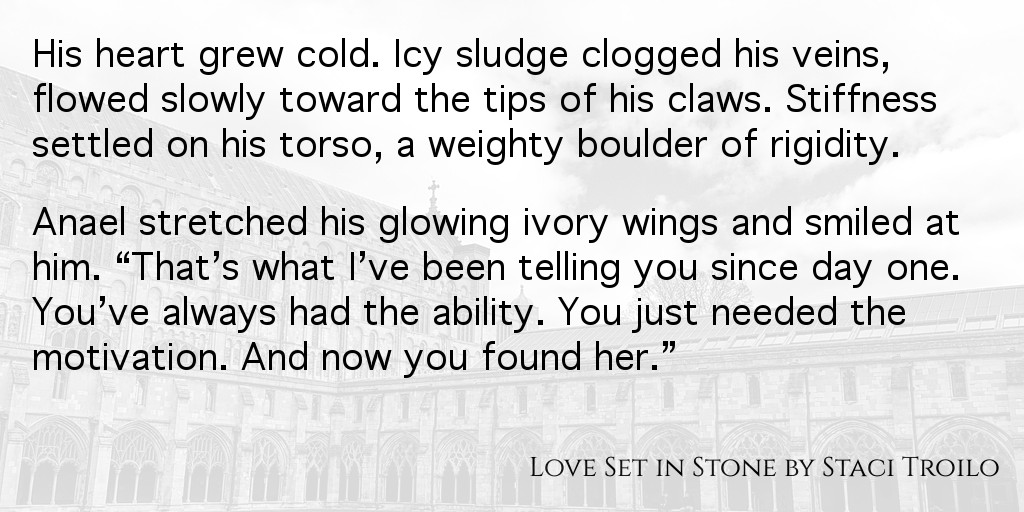 ---
Click this button to add Love Set in Stone to your Goodreads shelf.