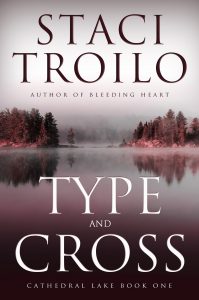 Blood defines family. Blood reveals betrayal.
Dr. Royce Keller is no stranger to blood. As Chief of Emergency Medicine at Oakland Regional Hospital, it's his job, his calling. To Royce, it is the very essence of life—what ties his family, his career, and his world together. Until he learns everything he believes is wrong.
Vanessa Keller has a secret she has kept hidden for almost two decades. It's her burden, her cross to bear. To Vanessa, the truth is a choice—something best forgotten for the greater good of her family and their future. Until the day it comes back to haunt her.
A tale of family dysfunction, betrayal, heroism, and loss, Type and Cross is the story of one family's journey from devastation to redemption.
Click here for purchase information.
---
Also in series:
---
Teasers:
---
Click this button to add Type and Cross to your Goodreads shelf.